Why Western?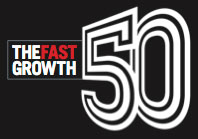 Western Energy Services Corp. is one of the fastest growing energy services companies in Canada today. We are dedicated to the safety, training and success of our people. Everything we do is accomplished through the support of our employees and our ability to work as a team.
We are also dedicated to the continuous training and mentorship of our employees. Through various training programs and consistent practices we strive for excellence within our team. We provide our employees with extensive hands-on training to ensure our people are taught exceptional work practices and possess the ability to identify the risks and hazards associated with the job. We operate one of the most modern and technologically advanced fleets in the industry with some of the latest improvements in technology, including automated and integrated control systems, allowing our workers to perform their duties safely and efficiently. By providing our employees with clear and consistent roles and responsibilities with the organization, we assist our team members in understanding the expectations and rewards of being part of the Western Energy team.
New employees are provided with further training through our policies and in house training, including our rig mentorship program. Our belief in cross training our employees provides our people with the knowledge skills and abilities to accelerate their careers within the company with confidence.
We are looking for people who have the desire to succeed and achieve a rewarding and challenging career in the drilling and well servicing industry through continuous training, mentorship and safety excellence. Our growing company provides opportunities for career advancement and we are dedicated to providing our employees with a visible and rewarding career path.